Smart Grid/DERMS Platform
DERMS Platforms Depend On Mission Critical Data with Easy Integration
With Clarity Grid's API you can feed the U.S. energy grid's most robust source of data into your DERMS platform.
Clarity Grid data helps you optimize customer load for battery installations, whether dispatching to offset demand charges or selling to the grid.
DERMS Platform Use Case
We provide price and metadata for load and generation, hourly (day-ahead) and real-time (in 5-minute intervals).
Clarity Grid keeps 60,000+ pNodes across ISOs up to date, and we give you the prices in one standardized format.
We show you wholesale and retail tariffs for all 48 contiguous states.

You need to scale and grow your operations, but there is an ongoing cost to collect and develop data internally, add more I.T. infrastructure, add new tech processes, incur data storage costs, and HR costs. Using Clarity Grid as your energy data provider will help you reduce your overall I.T. spend.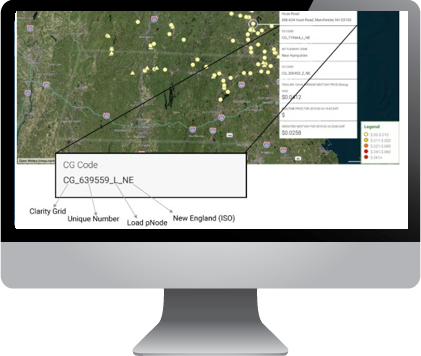 Use Clarity Grid's Data Platform To Answer These Important Questions
DERMS/Smart Grid – Monetization of Customer Generation vs Tariff:
–  What would be the best tariff areas/locations to aggregate customer-owned generation?
–  What are the wholesale economics in this area?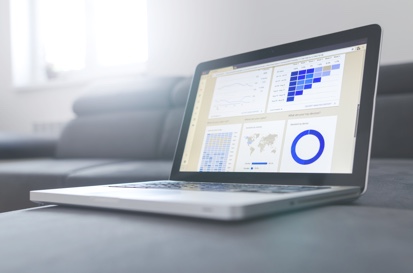 Engage The Optimal Data Partner For Your Distributed Energy Resource Management System
Clarity Grid's seamless data platform is all-inclusive: data storage, IP infrastructure, a standardized nationwide interface for all utilities, nodal and pricing data (no need for DERMS to create a new interface for every utility), constant updates, system management and support, a seamless API interface, and we're backed by industry professionals with deep industry knowledge and context.
Clarity Grid's nodal and tariff data allows you to run the economic analyses for both "in front of" and "behind the meter" transactions in markets in which you may not currently operate, so you can evaluate new projects and grow your business. All the locational data you need is pinned onto one map of the USA. Click your project location and everything you need to compare nodes and analyze an opportunity is right in front of you.
"The Clarity Grid API constantly feeds updated U.S. energy pricing and tariff data into the platform so I can focus on adding new customers."