See the Factors Driving Your Organization's Energy Costs
Use the grid's most robust energy data platform to make informed decisions that will achieve your organization's energy objectives.
Energy Management Use Case
First, use Clarity Grid to recreate your full energy bill–you get a clear view of all cost components of your bill, not just the energy costs.
Second, analyze what changes could reduce your company's annual energy expenditures.
Third, run test case scenarios with multiple variables—changing rates, switching tariffs, adding distributed generation, moving production capacity during peak demand.
Fourth, use the interactive map to find and compare total energy costs at several possible locations for a new plant–including capacity charges, ancillary services charges, tariffs, demand charges.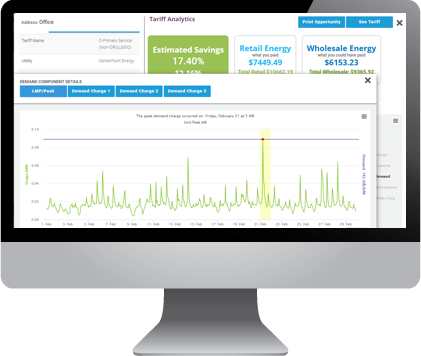 Use Clarity Grid's Data Platform To Answer These Important Questions
C & I Energy Managers – Monthly Billing Economics with Energy Efficiency Load Profile:
–  How much would change in my load profile due to implementation of energy efficiency programs to create savings?
–  How much would index based-pricing have saved versus my fixed rate over the past year?
Energy Management Requires Being Armed with Good Data To Achieve Great Results
Clarity Grid's Energy Management Toolkit will allow you to:
Click on all of your company's facility locations on an interactive map to see wholesale energy prices and metadata.
See your bill and see all energy cost components for all of your locations.
Breakout the wholesale cost component of your energy bills in advance, to be assured you're signing the best contract for your organization.
Know how you are making out against index pricing.
Measure any proposed distributed energy project ROI before a contract is inked.
Enjoy full visibility into all the pricing components and see how they affect your energy bill—wholesale prices, retail prices, tariffs, demand charges, capacity charges and the cost component for ancillary services.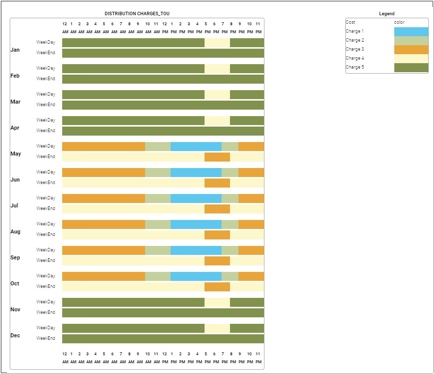 "Clarity Grid gives you the intelligence you need to plan, analyze, audit, manage and reduce your company's energy expenditures—all in one place."