Be Empowered To Lead Your Customers' Energy Management Success
The grid's most robust energy data platform lets you run up-to-date nodal, tariff and demand analytics on thousands of customers
Retail Energy Provider Use Case
Start by using Clarity Grid data to audit all the energy components that you provide your customers.

Run scenario analyses: change tariffs, 

adjust load profiles to reflect 

plug

ging

 in battery storage and re-run the customer's bill.

Use our complete menu of retail and wholesale tariffs for the 48 contiguous states, including demand charges.

Benchmark a fixed energy price against a wholesale index price. 

Use our data as a check/confirmation as to internal and other data sources.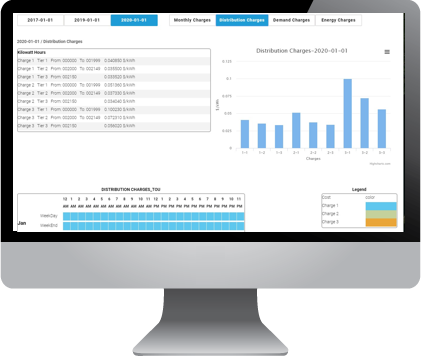 Use Clarity Grid's Data Platform To Answer These Important Questions
Suppliers (REPs) – Behind the Meter Battery Installation Economics:
–  How would my customer's battery installation affect my cost to serve?
–  What opportunities does this create to generate value in wholesale markets?
Analyze Your Whole Customer Bill, Not Just The Energy Charges
The CLARITY GRID ENERGY DATA SUITE API feeds constantly updated, machine-readable tariff, nodal and wholesale pricing data, plus distribution costs and usage data directly into your IT system.

With the CLARITY GRID API feeding you clean, up-to-date energy data , you can reduce your own IT, HR and manpower costs.

CLARITY GRID does the tariff work for you, saving you endless time and money.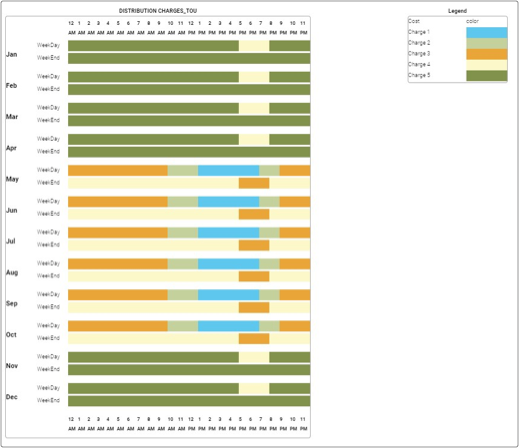 "The CLARITY GRID API delivers wholesale and retail pricing data directly into your system, so you can create opportunities for new contracts with large customers."